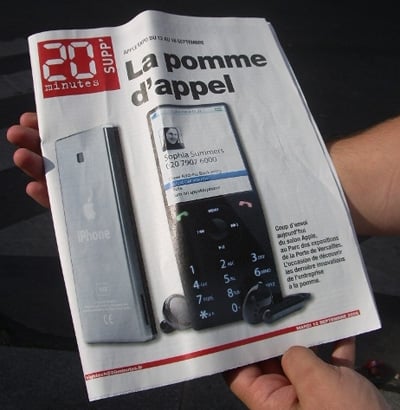 iPhone newspaper image
There has been speculation about Apple producing an iPhone for years, ever since somebody noticed that www.iphone.com used to point to a page at Apple. There have been endless mock-ups, and every Apple event for the past 2 years has featured iPhone speculation in the pre-hype.
This
is the best evidence I've seen yet, although I question why they'd release it at such an (non-)event, and not with the
new iPods & iTunes announcements
this week.